The FALCON AND THE WINTER SOLDIER is the web series of MARVEL's CINEMATIC world. In this series WILSON named as FALCON and BUCKY named as WINTER SOLDIER.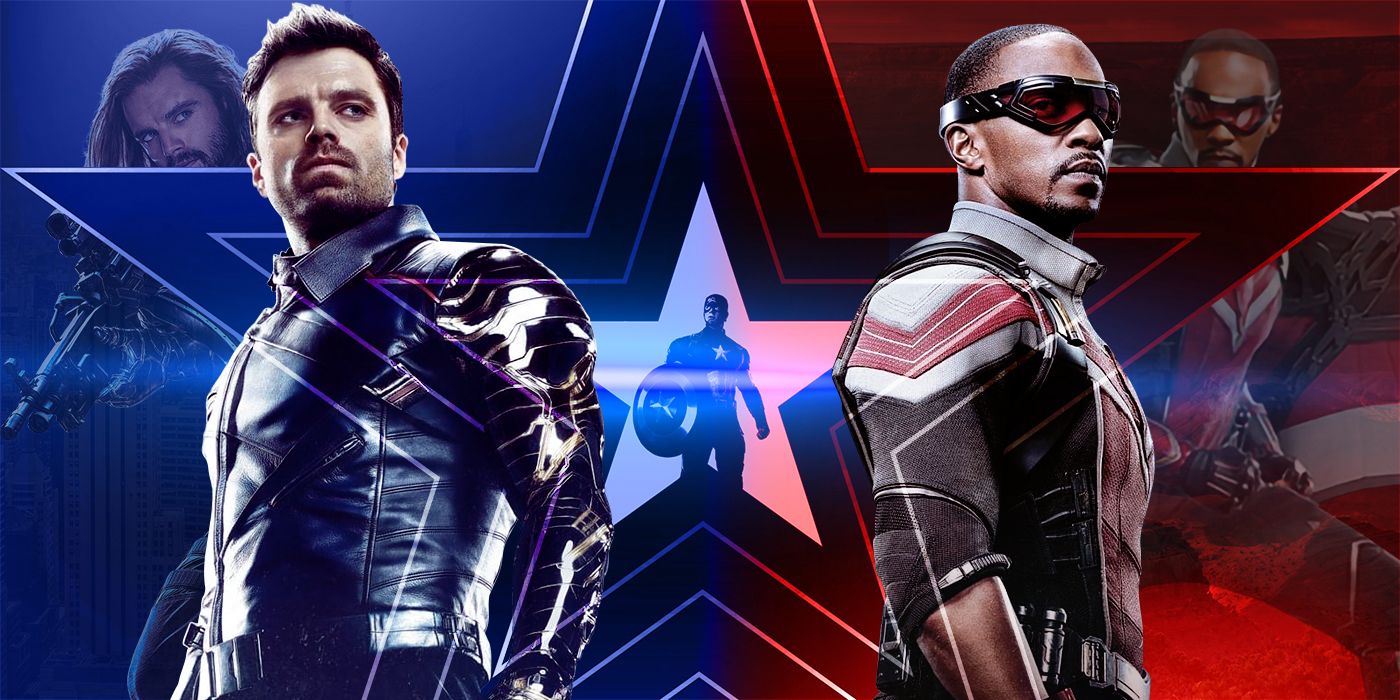 After CAPTAIN AMERICA, BLACK WIDOW and IRON MAN, the responsibility of the society lie on the shoulders of FALCON. That's why, CAPTAIN AMERICA also at his last moments, he gave the SHIELD to the WILSON. Because, his behavior was much better than other people.
Barnes was also one of the friends who helped Captain America stay by his side. Now Sam Wilson has joined the fray. Sam is very modest. Captain America loved the quality of helping others without any hypocrisy. That's why Wilson doesn't seem to have a solution for Captain America, who is hesitant to give the shield he uses after him. That's why he puts aside his childhood friend Barnes and gives the shield to Sam Wilson.
In this series, the very first episode only based on WILSON named as FALCON. In the starting of the show, FALCON had an operation to save an officer of MILITARY named as CAPTAIN VASAANT from the CRIMINAL organization of LAN. Then, FALCON successfully saved the officer VASAANT.
At next, FALCON going to WASHINGTON, DC and gave the CAPTAIN AMERICA SHIELD to the GOVERNMENT. Because, he is not capable to wear it. That's why, he gave the SHIELD to the GOVERNMENT.
Another side, WINTER SOLDIER as BUCKY, was going to control his mind by the helping of DR.RAYNOR, Psychiatrist. He often more bad dreams about his past memories. That's why, he took advices of DR. RAYNOR.
Bucky was close to a old man named as YORI. He was worried and unhappy about his passed son. BUCKY behave like his son and helped to forget his own son.
After FALCON going to meet his sister lived at delacroix, louisiana. Her name was SARAH. She had 2 sons. She was fighting to save their place and their lives so she was going to sell that place. But, SAM(FALCON) wouldn't agree. Why because, that boat place is their father's last asset.
FALCON and SARAH were quarreling each other and SARAH convinced to give only one chance to the FALCON to save our lives. SAM and his sister SARAH go to a bank and request to the manager to give a loan them. But, the officer couldn't agree.
And another side a new miracle will be happened. That is a new CAPTAIN AMERICA will appear in AMERICA. That is very interesting ending in this episode.