finalized the title as an agent Director Surendra Reddy, who is shooting Lover Boy Akkineni Akhil as an action thriller hero, has t for the movie. A poster for the Agent movie was released today on the occasion of Akkineni Akhil's birthday. Akhil has been portrayed in romantic and soft angles in films so far. Akhil has been softened in movies like Akhil, Hello, Mr.Majnu.
Apart from the above three films, Akhil Most Eligible Bachelor 19th June 2021 is coming to us. Director Surendra Reddy Producers Anil Sunkara's, Ak Entertainments, Music Composer Thaman
The film is set to release on December 24th for Christmas. In this movie, the actors are telling us that Akhil's character is shown very harshly. It is also reported that Akhil included beef in his diet to change body fat.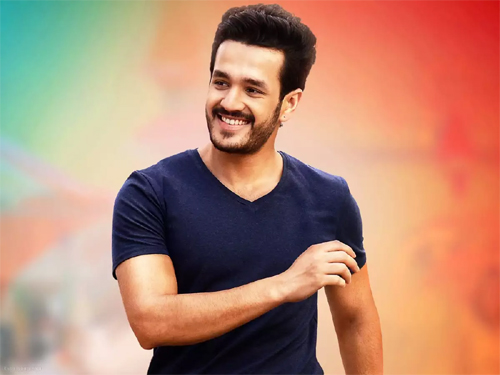 The movies directed by Surendra Reddy entertained the audience a lot. We can see how this combination is going to be. Akhil is a spy thriller character in which arouses a lot of interest. It was revealed yesterday that the shooting of the film will start on the 11th of this month. Akhil is exercising exclusively for this character.
Akhil's series of films did not give the expected result. It remains to be seen whether this movie will achieve the expected result.
Akhil fans' desire to see Lover Boy Akhil in a separate role will be fulfilled by this movie. We have to wait and see when the rest of the details related to the Agent movie will be revealed. Director Surendra and producer Anil Sunkara linked to Akhil's official Twitter account starting with "Presenting with You That New Me"
He shared the poster with his fans on Twitter.
Happy birthday to Sisindri, the agent who is screened as an action entertainer throughout the movie and wants to push the movie success.